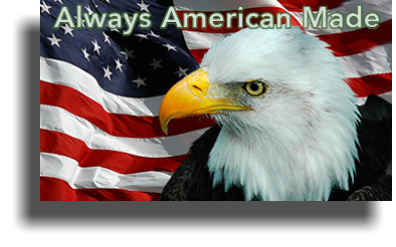 37 Curlew Street
Rochester New York 14606
585.254.8820
Brian@RochesterAutomatics.com
Always American Made.
"Rochester Automatics Incorporated is committed to absolute
quality and value."
Utilizing the Davenport 5 spindle automatic we
will deliver the quality and quantity that will keep
your lines up and running. Bin to bin, trusted,
tested. Rochester Automatics inc. will do what
ever it takes to make sure you have the
components you require.
Our Brown and Sharpe singles allow us to
provide the lower quantity orders that are the
trend in this evolving economy.
We work closely with trusted local vendors to provide our customers with finished products in all
commercially available materials, hardness, finishes and plates.
•
Low carbon steels
•
High carbon steels
•
Brass
•
Stainless
Processes.
•
Drilling
•
Internal/External threading
•
Slotting
•
Milling
•
Broaching
•
Knurling
Our Partners include:
Also serving the Fiber Optics, Medical, Beverage, Fishing, Printing, Food Processing and Toy industries.
"We will NEVER sub-contract your order. Ask
your current screw machine products vendor to
promise that!"
Fact is, many large screw machine houses, when they fall behind will sub-contract work, perhaps even your projects to
smaller shops like Rochester Automatics. There is a chance that we may have already made your parts, you just don't
know it. Larger houses know that they can rely on shops like 'ours' to take the load off. The screw machine business is
going through many profound changes; In an effort to control price, the big shops are importing large amounts of (often
inferior) materials from Asia. Worse yet, some sub your products to overseas manufacturers.

We just don't believe
that's good for America or American manufacturing.

We try and source our materials domestically whenever
possible. If we get behind, we work overtime to get it done. American workers, working American overtime making
products IN AMERICA. That just the right thing to do.
This website and its content is public domain and presented as informational to prospective and current customers.
Rochester Automatics Inc. is a trademark of Rochester Automatics. Feel free to link to this site and its partners. Contact us
at webbiz@rochesterautomatics.com with questions or comments.